The Best Red Prom Suits and Tuxedos for 2024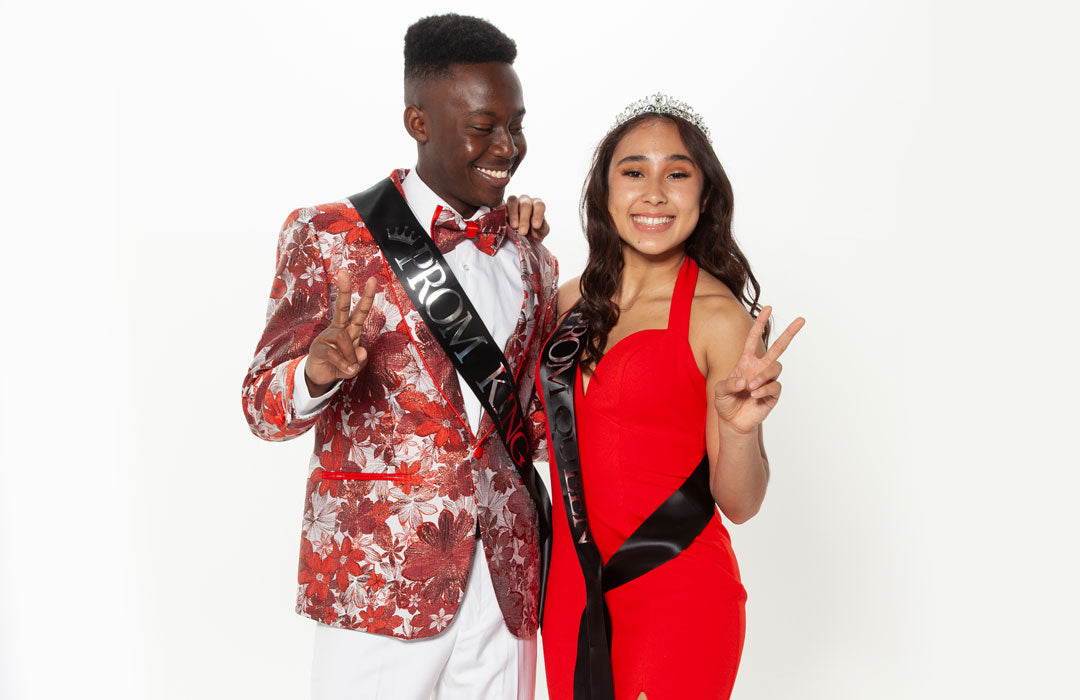 Prom season is here, and you're gearing up to make a statement. At Perfect Tux, we're your go-to source for the boldest and most stylish red prom suits and tuxedos of 2024. Red is a classic choice that exudes confidence and charisma, and we're here to help you shine on your big night. Whether you're looking to match your date's dress or stand out on your own terms, we've got you covered.
A Full Match: Turn Heads in Red
If you're all about making a statement, why not go all in? The full red ensemble is for the guy who's not afraid to be noticed. Check out these show-stopping options:
Red Skinny Fit Suit: The red skinny fit suit is a bold choice for the modern prom-goer. It's tailored to perfection, ensuring you look sharp and confident all night long.



Red Slim Fit Tuxedo with Large Shawl Lapel: This tuxedo combines the classic black lapel with a stunning red slim fit jacket and matching pants. It's the perfect balance between formal and fashionable.



Red Satin Slim Fit Tuxedo: For the ultimate fashion risk-taker, the red satin slim fit tuxedo is a head-turner. With an all-satin finish, including jacket, pants, vest, and bow tie, you'll steal the spotlight.


A Subtle Match: Complementing Her Look
If you want to complement your date's dress without stealing her thunder, a subtle match is the way to go. Here are some sleek options:
Prom Tips: Plan Ahead for Perfection
Don't leave your prom look to the last minute. Perfect Tux is known for its stunning prom styles, and they go fast. If your prom is in May, don't wait until May to order. Order a month or two in advance to secure your fashion-forward choice.

Tailoring Matters: Many of our tuxedos and suits come with unhemmed pants, so a visit to a local tailor is essential for the perfect fit. Tailoring allows you to customize your ensemble to your preferences, whether it's achieving the ideal fit or experimenting with the ankle-length pants look.
The Bottom Line: Prom 2024 is your time to shine, and with the right red prom suit or tuxedo, you're guaranteed to stand out. Whether you opt for a full match or a subtle complement, Perfect Tux has the styles that will make you the best-dressed guy at the event. Don't wait, order early and tailor your look for prom perfection.