Showroom & Retail Store - Santa Clarita, CA
If you are in the Los Angeles area and want to touch, feel, and try-on our collections, come visit us in-person. Come get measured and find your perfect tux (or suit). We can't wait to see you.
Our Showroom & Retail Store is located in Santa Clarita, CA.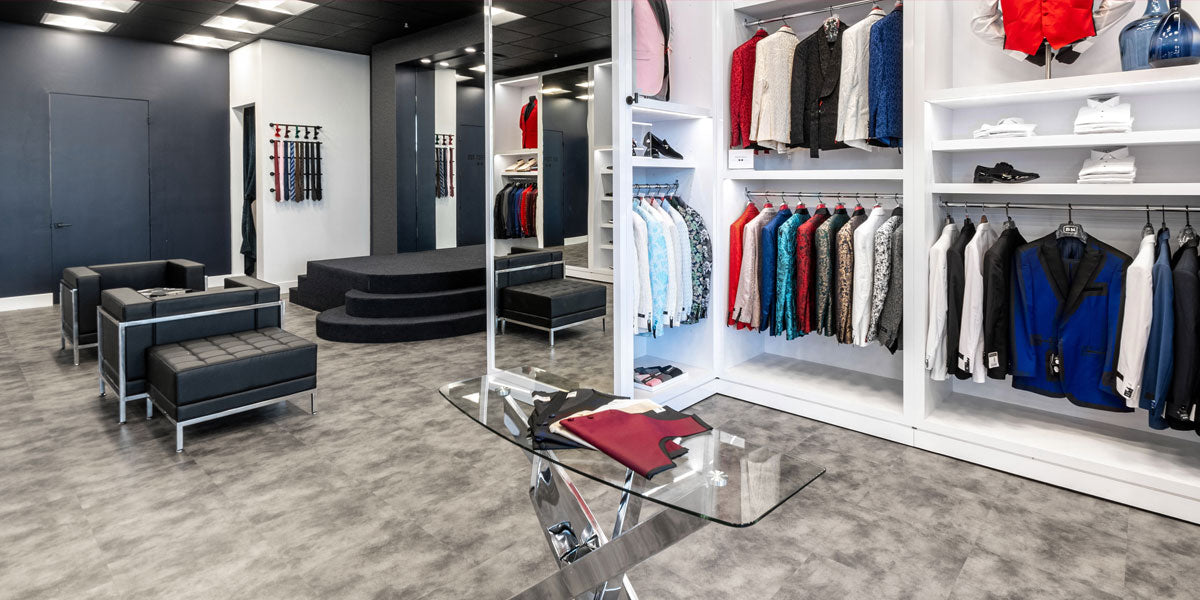 23300 Cinema Drive
Suite 108
Santa Clarita, CA 91355
Monday - 10am - 6pm
Tuesday - 10am - 6pm
Wednesday - CLOSED
Thursday - 10am - 6pm
Friday - 10am - 6pm
Saturday - 10am - 6pm
Sunday- CLOSED

We're A Showroom - Although we carry a lot of our online catalog in-store, we are mainly a showroom and don't have every style/size on hand. If an item is not available in-store, our store asscociates can process an in-store pick up or ship directly to you.
Wedding Groups - If planning your wedding we highly suggest calling ahead to schedule an appointment to ensure we can accommodate your party.
Online Returns/Exchanges: We accept online returns in-store. For exchanges, we will refund your online order and place a new order in-store.
Store Phone : (661) 388-2406
Email: customerservice@perfecttux.com
*Please note, our store associates are unable to assist with online order inquiries. For online customer support, please call (877) 402-290 or send us a message.