The Top Summer Wedding Suit Trends for 2024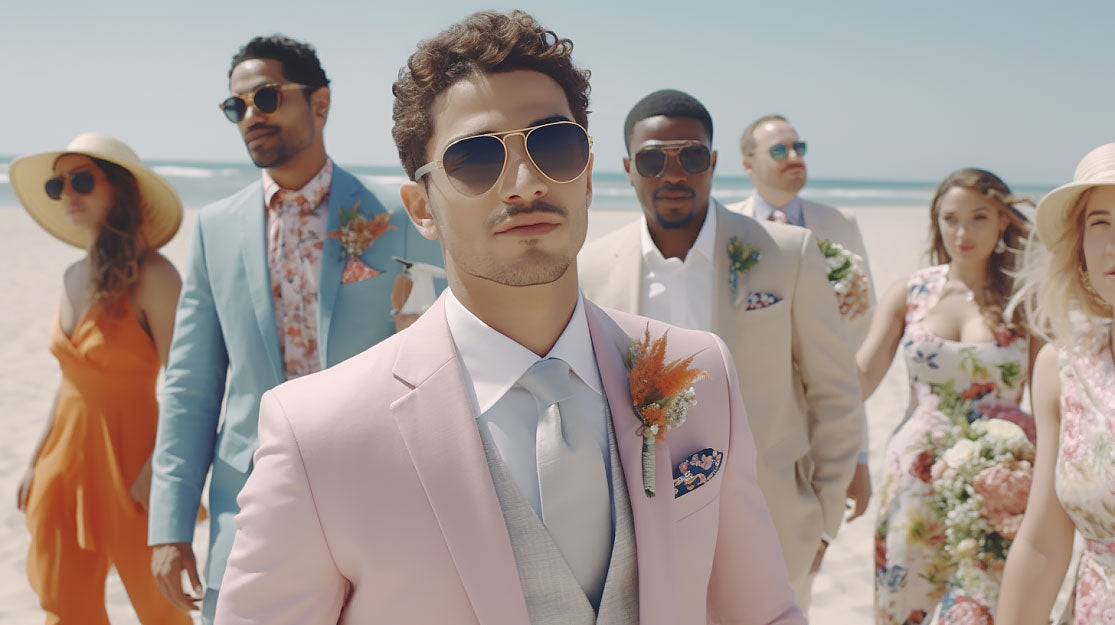 As summer brings forth a surge of weddings, it's the perfect time to explore the latest suit trends. With warm weather and breathtaking outdoor settings, the summer season provides an ideal backdrop for stylish and unique wedding attire. In this blog, we'll uncover the top summer wedding suit trends for both the wedding party and guests, ensuring you look and feel your best on the big day.
Embracing Pastel Colors
Let's brighten up the summer wedding scene with the charm of pastel colors. Soft, light, and vibrant, pastels create a delightful atmosphere that perfectly complements the natural surroundings. Step away from the traditional and embrace a distinctive color palette that adds a touch of personality and elegance to your ensemble.
Lightweight Linen Suits
When it comes to summer weddings, the lightweight and breathable nature of linen suits is a winning choice. Keep cool and comfortable while exuding effortless style. Opt for a slim-fit linen suit, particularly ideal for beach weddings. Explore popular linen colors such as white, ivory, baby blue, light grey, and light pink to capture the essence of the season.
The Boldness of White
While guests should avoid wearing white to a wedding, the groom has the opportunity to make a statement and embrace personal style. Consider a well-fitted solid white suit with a narrow lapel or go all out with a white tuxedo or dinner jacket. Embrace the sophistication and elegance of white, exuding confidence and flair.
Cocktail Summer Wedding Attire
For those attending a cocktail-themed summer wedding, draw inspiration from events like the roc-nation brunch hosted by Jay-Z. Lightweight blazers paired with stylish trousers create a chic and sophisticated look. If the weather is scorching, don't hesitate to shed the jacket and opt for a crisp, fitted short-sleeved white shirt, maintaining a polished appearance throughout the celebration.
The bottom line: The top summer wedding suit trends encourage you to break free from tradition and embrace a fashion-forward approach. Pastel colors, lightweight linen suits, white ensembles, and cocktail-inspired attire offer a range of options to suit different wedding styles. Choose an outfit that reflects your personality and celebrates the joy of the season. Make a lasting impression as you celebrate love and create unforgettable memories.