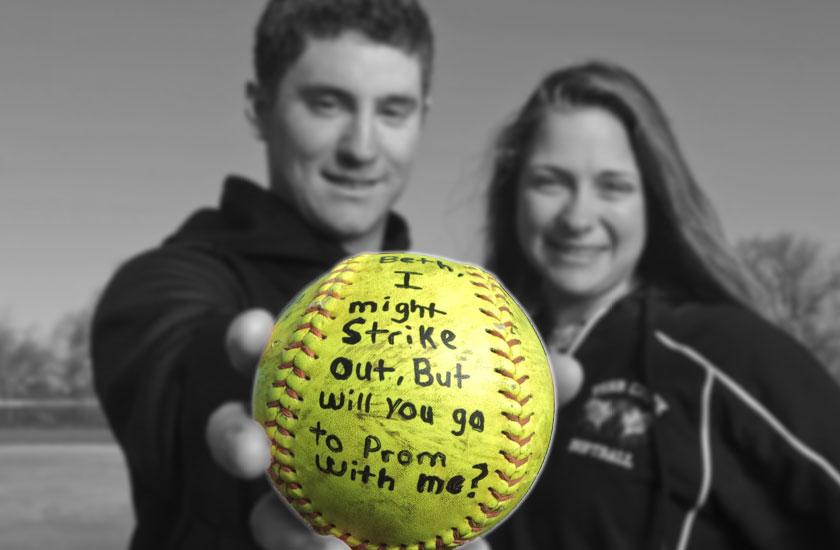 Prom doesn't come around often, but when it does it's a big deal. As the guy, you are expected to ask your date to the prom in glorious fashion. But asking is easier said than done, these days you are expected to come up with a great, unique way to ask your date to the prom. If you are struggling for a great promposal idea, you have come to the right place.
Flowers and balloons
This is a pretty standard promposal procedure. All you need is flowers, balloons and some courage. Simply present the flowers and balloons to your date, at school or in a random location of your choice, and she is almost guaranteed to say yes. Make it even better by creating a custom banner that says something like "Prom?".
The Pizza proposal
Who doesn't love pizza? It's a well-known fact that all girls love pizza, so why not integrate it into your promposal? This is a super cheap and effective way of asking your date to prom, not to mention hilarious. Simply call your local pizza store as you would for any other order, but this time ask them to spell out "Prom" with pepperoni. They will have no problem doing this for you, free of charge. Once you have the pizza, present it to your future date and let the cheese do the talking.
Ask her friends for help
Your potential prom dates friends are your greatest assets when deciding on a promposal idea. They know her better than anyone else and chances are that they have talked about it before. Her friends can help you pick a great promposal by offering you ideas, or they can be included as part of the plan.
Either way, if her friends approve of your promposal she will too.


So, I have a promposal idea, but I can't get over my nerves...
Nerves are normal, especially during prom season. Everybody has them, but if you let those nerves get the best of you, you might never get to take the date of your dreams to prom. To get over your nerves it's important to think about how easy and painless the promposal will be. The act itself shouldn't take more than 2 minutes and what's the worst thing that could happen? At the end of the day you will know where you stand with this girl and it's safe to say you will regret it more if you don't ask – so many up and get it over with.
Chances are she won't say no and she will be happy to go with you. If you are really nervous, try taking 3 deep breathes before going in for the kill. Always remember that this is all for fun and don't take yourself too serious!
---