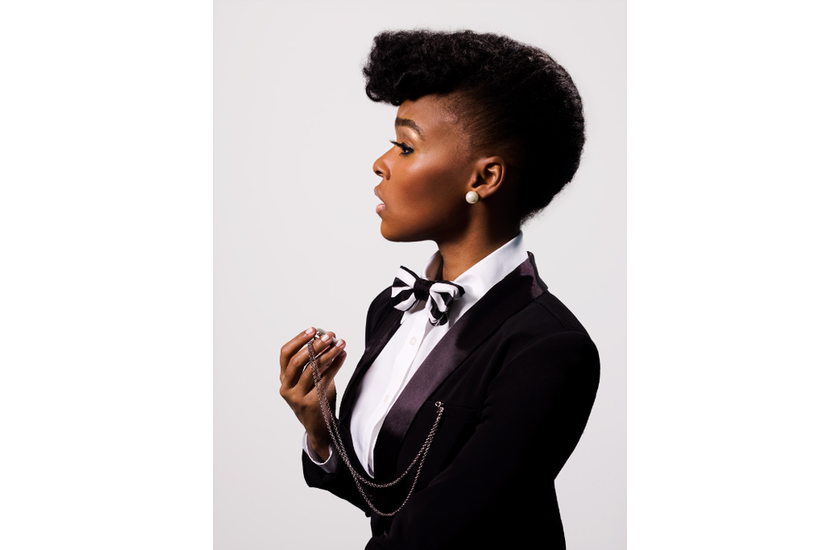 The Tuxedo has been a symbol of cool masculinity since the days of James Bond and Humphrey Bogart.
But on this National Women's Day we would like to honor those women who have worn it well.

 The award winning actress, producer, wife, and mother seems to always have her plate full. But she still finds the time to dress to impress in a stunning Saint Laurent tuxedo for a red carpet appearance at the 2014 BAFTA Awards.
 Immaculately beautiful, poised, and feminine, the Death becomes her actress has never shied away from a signature role, or look. The black tuxedo coupled with a cummerbund and white shirt gives her a clean aesthetic look. While the string of pearls around her neck serve as a feminine accessory to dazzle the eye.
Killer dance moves along with a sharp wit have allowed her to carve her own path in the world of entertainment, fashion, and philanthropy. Having a keen sense of style has also helped her blaze her own trail. Here, she stuns in a velvet dinner jacket with satin lapels. And of course, the pussy cat bow is amazing.
Artist. Singer. Dancer. And all around rocker of the classic tuxedo look. Her Tuxedo is white and low coat with the black lapels.  Janelle Monae knows how to wear it, and wear it well.

 Marlene Dietrich
One of the women who started it all, Marlene Dietrich, allured not only with her looks but her bold fashion sense. In the days where Hollywood's leading men and women dressed the part. She was not afraid to stand out.
On this National women's day, we at the Perfect Tux, salute you.