A Picture is Worth a Thousand Words...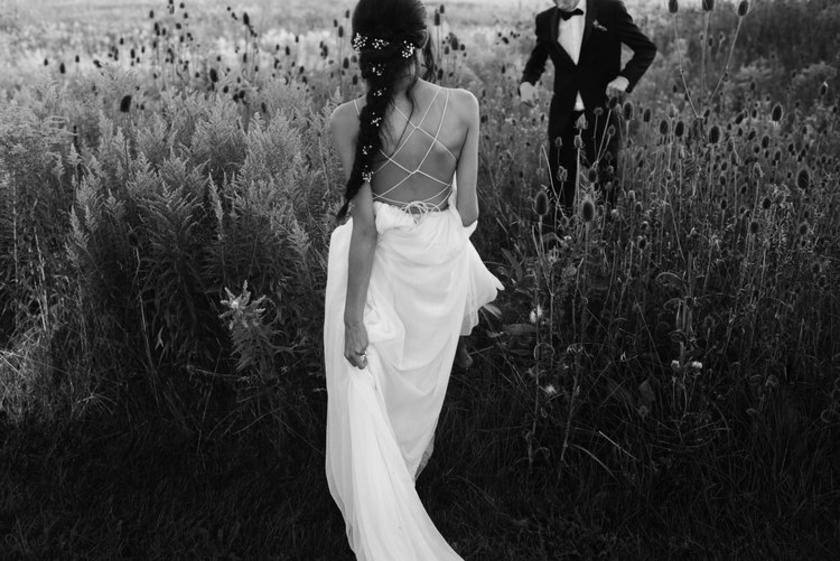 Unlike the work of other wedding vendors (Caterers, Music , Bar Services), photographs aren't things you can "test out" before the big day arrives—you don't really know what you're getting until after the fact. That means careful research and consideration should go into the choosing  of someone  to immortalize these  special moments for your wedding day.
Here are six quick and easy steps to help you find the right wedding photographer that works for you.
1. Play the referral game.
Don't ever underestimate the tried and true power of word of mouth. Friends often share common styles, interests, ideas, and budgets.. If you loved a friend's wedding, don't ever shy away from asking the big question of, "Where'd you find them?"
2. Instagram is Here to Help!
Social media has taken over every aspect of our lives. From waking up to an emoji to going to sleep checking our likes; Instagram can be an obsessive practice in who liked who last, and who has accumulated the most followers. 
However, for the sake of choosing a wedding photographer, Instagram can be an essential too;. 
Start by scanning the popular feeds under the wedding niche. Think "weddings" and "special events", anything that requires a person with a special eye for detail and a feel for capturing amazing moments. In the process of clicking from profile to profile of accounts that share your taste and vision, you may end up settling on the perfect person that you otherwise would not have found. " To help you along your merrily hastag way:  #weddinginspiration, #weddingphotography, and #weddingdetails,".
3. When Style Met Substance...
Wedding pictures, much like the brides dress and the groom's tuxedo, is not one size fits all. There are different types and styles of wedding photography that each highlights a unique feel and look. From classic, to dramatic, to artistic- Trying to form a clear and concise image in your mind of how you want the photos to look will be very beneficial in choosing the right photographer. Taking the time to browse through and research a photographers portfolio  will not only save you from disappointment, but ensure that both photographer and wedding are perfect fits for each other.  Whatever style you're looking for, it would be in your best interest to find a photographer that excels in that area.
4. When the Scene is Set
 Don't be distracted by the beauty of print. If you're marrying in an intimate indoor space in the city, look for inspiration along those lines, don't be distracted by out door photographs of nature and other assorted venues. Go with the photographs and feel for how you actually want your wedding to look.
5. Be informed.
Understanding the costs for various products and services is the first step in making informed wedding decisions. While it is true, that many photographers,  won't have their pricing listed online, a quick browse through a photographers portfolio will give a good idea of a potential price range.  If their Instagram, for example,  is stacked with large private estate events or destination weddings with details galore, you can assume that their fees likely start at a higher price point than a photographer who may shoot smaller celebrations. 
6. An Eye for the Details
There are a few critical things to keep in mind before you sign a contract. Most importantly, when will the photographer provide the final images? Be clear about the timeline so you know what to expect. If you're getting married in the fall, do you want your photographs by the holidays? Do you envision making large-format prints to frame, or creating a wedding album? All these elements should be discussed and agreed upon in advance so you know what to expect post-wedding.
As always, research, research, and research again for your big day.  
If the stars align - you only have one shot at this, so make sure that you get it right. With love!
XOXO