2017 Screen Actors Guild Awards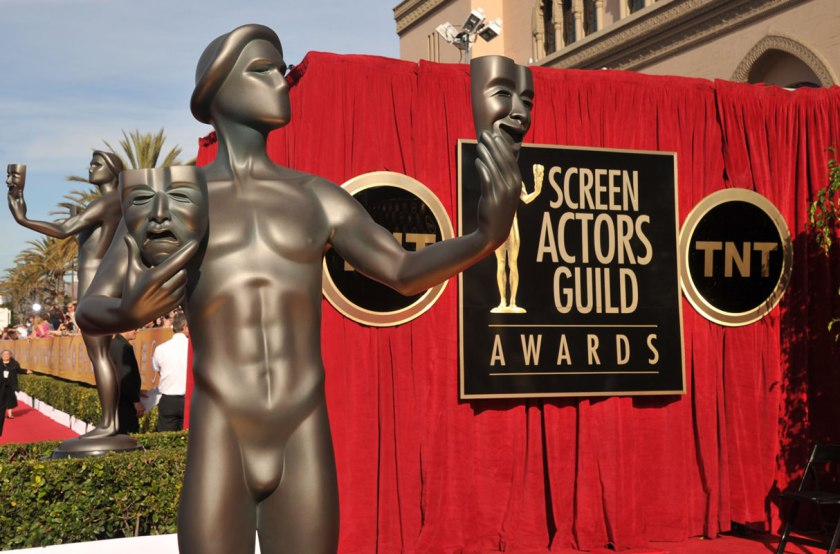 The 23rd Annual SAG awards ceremony came to a close Sunday evening marking the near end of the awards season, concluding with the Academy Awards, set to air on on February 26th. Hollywood was abuzz with the excitement for the special event that had its fair share of memorable moments, hilarious speeches and bold political statements; But, men's formal wear also made a bold impact from the red carpet all the way through the ceremony. 
While considered less glamorous compared to its more star-studded counterparts like the Academy Awards and Golden Globes, the ceremony still set the fashion world ablaze with some of it's memorable looks.

One of the more stand out looks of the evening has to go to Mahershala Ali, who not only took  home two awards for his excellent performance in both Hidden Figures and Moonlight, but defined a mood for the evenings dress sensibilities: Bold. 
Wearing an all-white, Ermenegildo Zegna Couture tuxedo, Ali, channeled the classic allure of great jazz musicians of yester year. Adding the light flourish of an elegant black bow tie, complimented by a gentlemanly handkerchief tucked into his top lapel, Ali created a smooth finish that defined the definition of "classic cool".

Of course, the well-dressed actor was not totally a man "out of time"; leaving his lace-up brogues at home, Ali rocked a pair of black loafers, foregoing the socks for a more comfortable spin on black tie. While something a bit out of the norm, it managed to distinguish him from his other peers of the evening, giving him a look both singular and standout.

In a night that not only celebrated the magic of cinema and the power it has to unify, Mahershala, illustrated the power that it has to be both defining and bold.

As always, you don't need to be a celebrity to dress like you're on the red carpet, all you need is the perfect look and the Perfect Tux.